The Young
Elites
by Marie Lu
Black Ice
by Becca Fitzpatrick
Exquisite Captive
by Heather Demetrios
Endgame - The Calling
by James Frey
The Blood Of Olympus (Heroes of Olympus #5)
by Rick Riordan
Echoes of Scotland Street (On Dublin Street #5)
by Samantha Young
Queen of Someday (Stolen Empire #1)
by Sherry D. Ficklin
Bleed like Me
by Christa Desir
Lançamentos a 7 de Outubro
Outubro está cheio de novidades e aqui fica a primeira fornada do mês :p
The Young Elites by Marie Lu
Comecemos pelo novo livro de Marie Lu, autora da trilogia Legend. Esta foi uma das novidades que me deixou mais interessada.
Sinopse: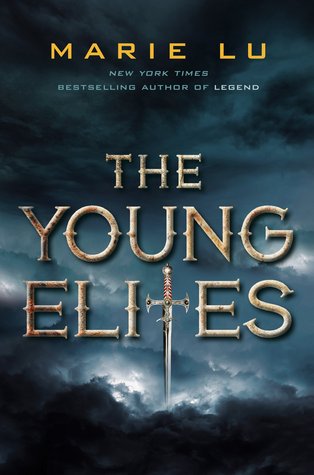 I am tired of being used, hurt, and cast aside.


Adelina Amouteru is a survivor of the blood fever. A decade ago, the deadly illness swept through her nation. Most of the infected perished, while many of the children who survived were left with strange markings. Adelina's black hair turned silver, her lashes went pale, and now she has only a jagged scar where her left eye once was. Her cruel father believes she is a malfetto, an abomination, ruining their family's good name and standing in the way of their fortune. But some of the fever's survivors are rumored to possess more than just scars—they are believed to have mysterious and powerful gifts, and though their identities remain secret, they have come to be called the Young Elites.
Teren Santoro works for the king. As Leader of the Inquisition Axis, it is his job to seek out the Young Elites, to destroy them before they destroy the nation. He believes the Young Elites to be dangerous and vengeful, but it's Teren who may possess the darkest secret of all.
Enzo Valenciano is a member of the Dagger Society. This secret sect of Young Elites seeks out others like them before the Inquisition Axis can. But when the Daggers find Adelina, they discover someone with powers like they've never seen.
Adelina wants to believe Enzo is on her side, and that Teren is the true enemy. But the lives of these three will collide in unexpected ways, as each fights a very different and personal battle. But of one thing they are all certain: Adelina has abilities that shouldn't belong in this world. A vengeful blackness in her heart. And a desire to destroy all who dare to cross her.
It is my turn to use. My turn to hurt.
Novo livro da autora da série Hush Hush :p
Sinopse:
Sometimes danger is hard to see... until it's too late.
Britt Pfeiffer has trained to backpack the Teton Range, but she isn't prepared when her ex-boyfriend, who still haunts her every thought, wants to join her. Before Britt can explore her feelings for Calvin, an unexpected blizzard forces her to seek shelter in a remote cabin, accepting the hospitality of its two very handsome occupants—but these men are fugitives, and they take her hostage.
In exchange for her life, Britt agrees to guide the men off the mountain. As they set off, Britt knows she must stay alive long enough for Calvin to find her. The task is made even more complicated when Britt finds chilling evidence of a series of murders that have taken place there... and in uncovering this, she may become the killer's next target.
But nothing is as it seems in the mountains, and everyone is keeping secrets, including Mason, one of her kidnappers. His kindness is confusing Britt. Is he an enemy? Or an ally?
Stray
by Elissa Sussman
Sinopse:
I am grateful for my father, who keeps me good and sweet. I am grateful for my mother, who keeps her own heart guarded and safe. I am grateful for my adviser, who keeps me protected. I am grateful for the Path, which keeps me pure. Ever after.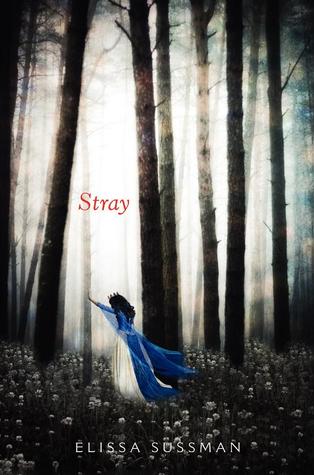 Princess Aislynn has long dreamed about attending her Introduction Ball, about dancing with the handsome suitors her adviser has chosen for her, about meeting her true love and starting her happily ever after.
When the night of the ball finally arrives and Nerine Academy is awash with roses and royalty, Aislynn wants nothing more than to dance the night away, dutifully following the Path that has been laid out for her. She does not intend to stray.
But try as she might, Aislynn has never quite managed to control the magic that burns within her-magic brought on by wicked, terrible desires that threaten the Path she has vowed to take.
After all, it is wrong to want what you do not need. Isn't it?
STRAY is the first in a collection of intertwined stories, all set in a world where magic is a curse that only women bear and society is dictated by a strict doctrine called The Path. A cross between The Handmaid's Tale and Wicked, with a dash of Grimm and Disney thrown in.
O início de uma nova série sobre Génios da Lâmpada :D
Sinopse:
Forced to obey her master.
Compelled to help her enemy.
Determined to free herself.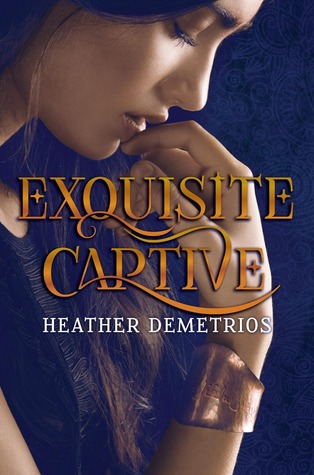 Nalia is a jinni of tremendous ancient power, the only survivor of a coup that killed nearly everyone she loved. Stuffed into a bottle and sold by a slave trader, she's now in hiding on the dark caravan, the lucrative jinni slave trade between Arjinna and Earth, where jinn are forced to grant wishes and obey their human masters' every command. She'd give almost anything to be free of the golden shackles that bind her to Malek, her handsome, cruel master, and his lavish Hollywood lifestyle.
Enter Raif, the enigmatic leader of Arjinna's revolution and Nalia's sworn enemy. He promises to free Nalia from her master so that she can return to her ravaged homeland and free her imprisoned brother—all for an unbearably high price. Nalia's not sure she can trust him, but Raif's her only hope of escape. With her enemies on the hunt, Earth has become more perilous than ever for Nalia. There's just one catch: for Raif's unbinding magic to work, Nalia must gain possession of her bottle…and convince the dangerously persuasive Malek that she truly loves him. Battling a dark past and harboring a terrible secret, Nalia soon realizes her freedom may come at a price too terrible to pay: but how far is she willing to go for it?
Inspired by Arabian Nights, EXQUISITE CAPTIVE brings to life a deliciously seductive world where a wish can be a curse and shadows are sometimes safer than the light
.
Esta é uma novidade tanto internacional como nacional. É verdade, a edição portuguesa vai ser lançada no mesmo dia pela Editorial Presença ;)
Este livro tem uma capanha de marketing no minimo inovadora (e na minha opinião, brutal), por isso não deixem de espreitar a sua página oficial (
http://endgameiscoming.com).
É bastante interactiva e
podem encontrar várias surpresas (vale mesmo a pena!)
Sinopse: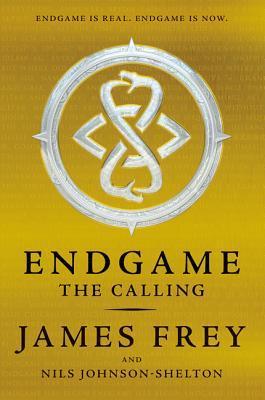 Twelve thousand years ago, they came. They descended from the sky amid smoke and fire, and created humanity and gave us rules to live by. They needed gold and they built our earliest civilizations to mine it for them. When they had what they needed, they left. But before they left, they told us someday they would come back, and when they did, a game would be played. A game that would determine our future.
This is Endgame.
For ten thousand years the lines have existed in secret. The 12 original lines of humanity. Each had to have a Player prepared at all times. They have trained generation after generation after generation. In weapons, languages, history, tactics, disguise assassination. Together the players are everything: strong, kind, ruthless, loyal, smart, stupid, ugly, lustful, mean, fickle, beautiful, calculating, lazy, exuberant, weak. They are good and evil. Like you. Like all.
This is Endgame.
When the game starts, the players will have to find three keys. The keys are somewhere on earth. The only rule of their Endgame is that there are no rules. Whoever finds the keys first wins the game. Endgame: The Calling is about the hunt for the first key. And just as it tells the story of the hunt for a hidden key, written into the book is a puzzle. It invites readers to play their own Endgame and to try to solve the puzzle. Whoever does will open a case filled with gold. Alongside the puzzle will be a revolutionary mobile game built by Google's Niantic Labs that will allow you to play a real-world version of Endgame where you can join one of the lines and do battle with people around you.
Will exuberance beat strength? Stupidity top kindness? Laziness thwart beauty? Will the winner be good or evil? There is only one way to find out.
Last but not least, temos possivelmente um dos livros mais esperados do ano para muita boa gente. The Blood of Olympus é a conclusão da série Heróis do Olimpo (que já começou a ser publicada no nosso país).
Apesar de ainda não ter lido nem esta série, nem a do Percy Jackson (yeah, I know..), está na minha lista de leituras e espero conseguir ler brevemente.
Sinopse: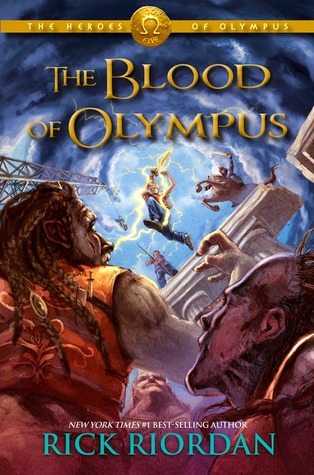 "

Though the Greek and Roman crewmembers of the

Argo II

have made
progress in their many quests, they still seem no closer to defeating the earth mother, Gaea. Her giants have risen—all of them—and they're stronger than ever. They must be stopped before the Feast of Spes, when Gaea plans to have two demigods sacrificed in Athens. She needs their blood—the blood of Olympus—in order to wake.
The demigods are having more frequent visions of a terrible battle at Camp Half-Blood. The Roman legion from Camp Jupiter, led by Octavian, is almost within striking distance. Though it is tempting to take the Athena Parthenos to Athens to use as a secret weapon, the friends know that the huge statue belongs back on Long Island, where it "might" be able to stop a war between the two camps.
The Athena Parthenos will go west; the
Argo II
will go east. The gods, still suffering from multiple personality disorder, are useless. How can a handful of young demigods hope to persevere against Gaea's army of powerful giants? As dangerous as it is to head to Athens, they have no other option. They have sacrificed too much already. And if Gaea wakes, it is game over.
Quinto volume da série que já conta com dois títulos publicados em Portugal, Não te Conto o Meu Segredo e Tatuado em Mim. (E parece que esta é a história de Cole, o irmãozinho da Johanna *.*).
Sinopse: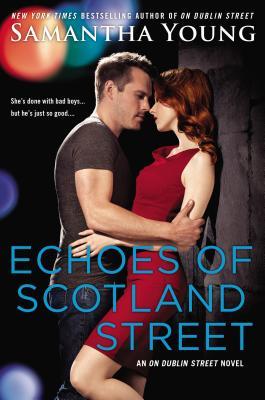 "
Shannon MacLeod has always gone for the wrong type of man. After she drifted from one toxic relationship to the next, her last boyfriend gave her a wake-up call in the worst possible way. With her world shattered, she's sworn off men—especially those of the bad-boy variety.
Cole Walker is exactly the sort that Shannon wants to avoid—gorgeous, tattooed, charming, and cocky. But his rough exterior hides a good man who's ready to find "the one." He's determined to pull Shannon from her self-imposed solitude to win her heart.
As Shannon opens up in the face of Cole's steady devotion, the passion between them ignites to blazing levels. But when Shannon's past comes back to haunt her, her fears may destroy the trust Cole has built between them—and tear them apart for good.…"
Queen of Someday (Stolen Empire #1)
by Sherry D. Ficklin
Sinopse:
ONE GIRL WILL BRING AN EMPIRE TO ITS KNEES...
Before she can become the greatest empress in history, fifteen-year-old Sophie will have to survive her social-climbing mother's quest to put her on the throne of Russia—at any cost.
Imperial Court holds dangers like nothing Sophie has ever faced before. In the heart of St. Petersburg, surviving means navigating the political, romantic, and religious demands of the bitter Empress Elizabeth and her handsome, but sadistic nephew, Peter. Determined to save her impoverished family—and herself—Sophie vows to do whatever is necessary to thrive in her new surroundings. But an attempt on her life and an unexpected attraction threatens to derail her plans.
Alone in a new and dangerous world, learning who to trust and who to charm may mean the difference between becoming queen and being sent home in shame to marry her lecherous uncle. With traitors and murderers lurking around every corner, her very life hangs in the balance. Betrothed to one man but falling in love with another, Sophie will need to decide how much she's willing to sacrifice in order to become the empress she is destined to be.
In a battle for the soul of a nation, will love or destiny reign supreme?
Bleed like Me by Christa Desir
Sinopse:
Seventeen-year-old Amelia Gannon (just "Gannon" to her friends) is invisible to almost everyone in her life. To her parents, to her teachers-even her best friend, who is more interested in bumming cigarettes than bonding. Some days the only way Gannon knows she is real is by carving bloody lines into the flesh of her stomach.
Then she meets Michael Brooks, and for the first time, she feels like she is being seen to the core of her being. Obnoxious, controlling, damaged, and addictive, he inserts himself into her life until all her scars are exposed. Each moment together is a passionate, painful relief.
But as the relationship deepens, Gannon starts to feel as if she's standing at the foot of a dam about to burst. She's given up everything and everyone in her life for him, but somehow nothing is enough for Brooks-until he poses the ultimate test.
Bleed Like Me
is a piercing, intimate portrayal of the danger of a love so obsessive it becomes its own biggest threat.
Love and Other Unknown Variables by Shannon Lee Alexander
Sinopse: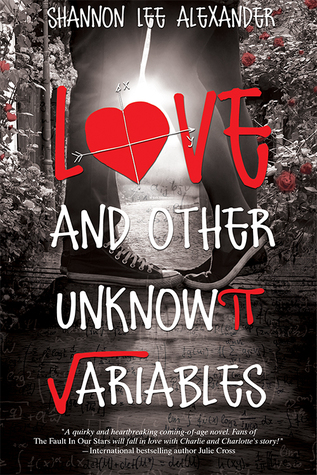 Charlie Hanson has a clear vision of his future. A senior at Brighton School of Mathematics and Science, he knows he'll graduate, go to MIT, and inevitably discover solutions to the universe's greatest unanswered questions. He's that smart. But Charlie's future blurs the moment he reaches out to touch the tattoo on a beautiful girl's neck.
The future has never seemed very kind to Charlotte Finch, so she's counting on the present. She's not impressed by the strange boy at the donut shop—until she learns he's a student at Brighton where her sister has just taken a job as the English teacher. With her encouragement, Charlie orchestrates the most effective prank campaign in Brighton history. But, in doing so, he puts his own future in jeopardy.
By the time he learns she's ill—and that the pranks were a way to distract Ms. Finch from Charlotte's illness—Charlotte's gravitational pull is too great to overcome. Soon he must choose between the familiar formulas he's always relied on or the girl he's falling for (at far more than 32 feet per second squared).